Drive technology - gently started to work powerfully.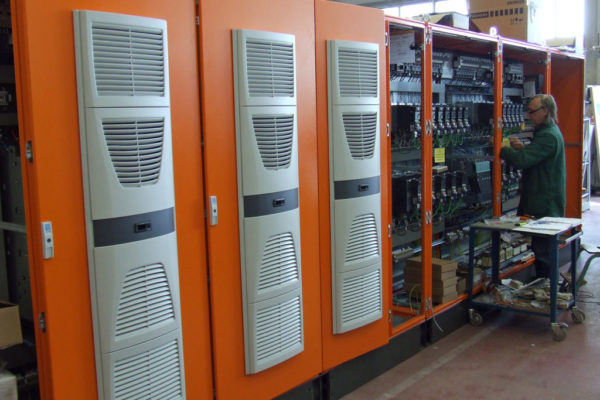 Drive technology
Electric drive systems are the engines that keep our modern day world running. We provide the proper impetus to get these engines running – or keep them running. We provide our clients with customised solutions in the area of low and medium voltage drives. Your advantage: Our soft and motor starters are perfectly integrated into existing shells or architectures.
Our Drive Technology Division produces Low and Medium Voltage Drives up to 14 MW. Our product offering for low voltage systems also comprises Frequency Converters, Safety & Reversing Starters, and Inverters.
These components are integrated into a large variety of shell systems. Non-standard shells for devices and retrofits for existing control cabinets require the very best of available technologies.
Our medium voltage portfolio offers DOL Starters, Soft Starters, and Bypass Cabinets for converters. Customer specific solutions in regards to soft start technology, non-standard systems with extremely high reliability, redundant motor starters – optionally with distributor cabinet – as well as bypass and test port cabinets round off our extensive product offering. Of course all our systems are type-tested and customised for your specific requirements.